Model 313 Series

Indoor Desk-top Handset Station
TOUGH GROUP


Dedicated R & D

Reasonable operation

Honesty management

Service oriented
Model 411 Series

Indoor Wall Mount Handset Station
TOUGH GROUP
Best Quality, High Efficiency, Professional R&D, Customer Satisfaction
Through Toughphone System, individuals can be contacted anywhere in the industrial facility immediately. Toughphone System is an essential communication system in the industrial field which ensures the safety of industrial environment.
Designed and suited for use in heavy industrial environment with high ambient temperature, wide areas, noise, hazardous and corrosive conditions
Two-way communication
Dynamic noise-cancelling transmitter to eliminate background noise
System can connect to external telephone line, radio, alarm system, audio equipment, PA system with specific interface.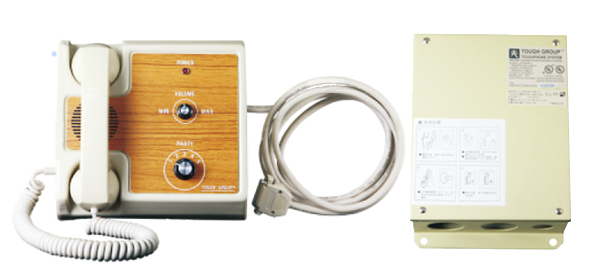 MODEL 313 Series
Indoor Desk-top Handset Station
Details
---
Best Quality High Efficiency Professional R&D Customer Satisfaction